GET A FREE QUOTE
Fill out this form and one of our friendly team members will get back in touch with you shortly.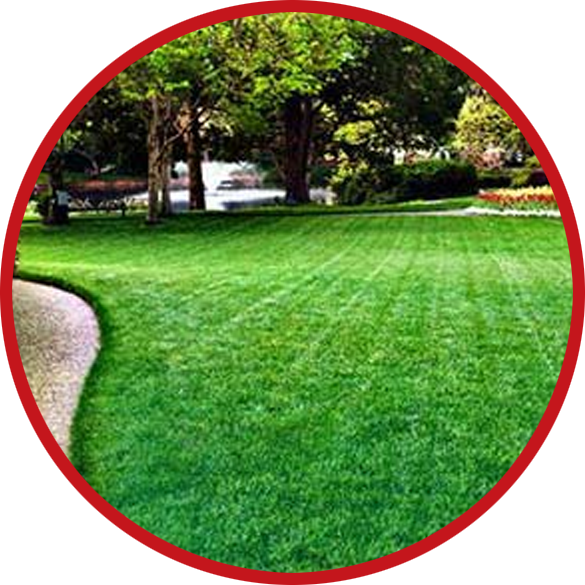 OUR SERVICES
Outback Lawn Service has many different services that we offer to our residential and commercial customers.  When you choose to hire our group of lawn care professionals, we will gladly work with you to discuss our various options, so you can be thoroughly informed of all of your choices.  Our services can accommodate customers who have a townhouse-sized lawn all the way up to a large commercial-sized lawn.  Once you know what lawn care services will work best for your particular lawn, and for your particular budget, then we can arrange a lawn care schedule together.  Below, you will find a list of our services, as well as a brief description of each.
Mowing: We will thoroughly mow your lawn, as well as edge and blow around walkways and driveways.  We will mow at recommended heights for your particular grass type, while taking into account current weather conditions, as well.
Landscaping: Our landscaping services include caring for your lawn beautification that goes beyond just mowing your grass.  Whether you have trimming, mulching, weeding, planting, or other landscaping projects, our experts are here to help.
Mulching: Mulching is an important process that helps protect your trees, shrubs, and plants from damage.  It also rejuvenates your lawn and adds to the aesthetic appeal of your property.
Aeration: Aerating, typically once a year, helps your grass to grow strong and healthy.  We have all of the tools and equipment needed to provide excellent aeration services for any lawn.
Leaf Removal:  During the fall season, it is important to remove large amounts of leaves from the surface of your grass.  Allowing leaves to accumulate and remain on grass too long, will smother the grass blades; therefore, we offer services for leaf removal.
Snow Plowing: When winter weather hits our area hard, Outback Lawn Service offers services that will keep our community safe, by snow plowing walkways and driveways.  With our services, you can get outside without the fear of hurting yourself.
Outback Lawn Service has many services that we offer.  If you are looking for someone to help you with your lawn, or your outdoor environment, then give us a call today!
They do an outstanding job and are here like clockwork every week !!
Tony C.
I used to cut grass when I was younger kid. Outback lawn service comes and does my yard on Wednesdays so my yard still looks perfect on Saturdays and Sundays and he's already offered to do anybody's yard around here read more
Stephen R.
I've been using them for years and highly recommend them!
Ray F.
Love their service! They are quick to respond when we need something done and always do a professional job! Highly recommend them!
Liz C.
Paul's guys have been cutting our lawn for several yrs. We just had them cleanup, trim & mulch our beds —including weed preventative & edging. Our beds were a disaster but they're gorgeous now! Outback's price was also the most competitive of the 5 bids I received. Thanks to a great bunch of guys!
Jennifer H.
They have been doing my lawn for 3 years and I'm totally satisfied.
Ellen C.
I highly recommend Outback Lawn Service. I have not been disappointed with any work done. I have used several of their services such as lawn cutting, fall cleanup, cutting bushes, and mulching. If you are not happy with your current lawn service call Outback.
Correna M.
I'm very happy with Outback Lawn Service. They are dependable and do a great job! I would highly recommend this company.
Cathy M.
Love them. They do a great job and always show up! They are quick and efficient and affordable.
Angela M.
Angela M.