Lawn Care White Marsh MD
Outback Lawn Service is pleased to offer reliable lawn care White Marsh, MD services to all residential and commercial customers in the area. If you have been looking for lawn mowing service in White Marsh or lawn care services White Marsh area, then please reach out to our professional lawn care experts. We have the knowledge, experience, and equipment to take care of all types of home and business properties. We also have an enthusiasm that is contagious when it comes to our dedicated and unparalleled lawn services.
Top-Rated Lawn Care Services in White Marsh
We are a locally-owned and operated company. Our team members understand that your home or your business property is very important to you and we would like to be your partners in helping you care for your property in a professional and exquisite manner. Our lawn service enthusiasts work carefully and methodically, in order to provide our customers with the best possible results. You can count on us to treat your property with care while we are performing our White Marsh lawn service procedures.
Expert Lawn Cutting Service White Marsh Residents Trust
If your needs include a lawn cutting service White Marsh area, then we can take care of that service for you. We also offer services for; edging and blowing driveway and walkway areas, landscaping, mulching, aerating, leaf removal services, and snow plowing, too. Our team members have the professional-grade equipment and the skills needed to take care of your lawn maintenance needs all throughout the entire year.
There is no project that is too small or too large for us to tackle. From a small townhouse-sized lot to a full-scale commercial property, you can count on us to provide top-quality services for all of your lawn care projects. We take great pride in helping our customers with their lawn service projects and in the final results that we provide for you and for the community, too.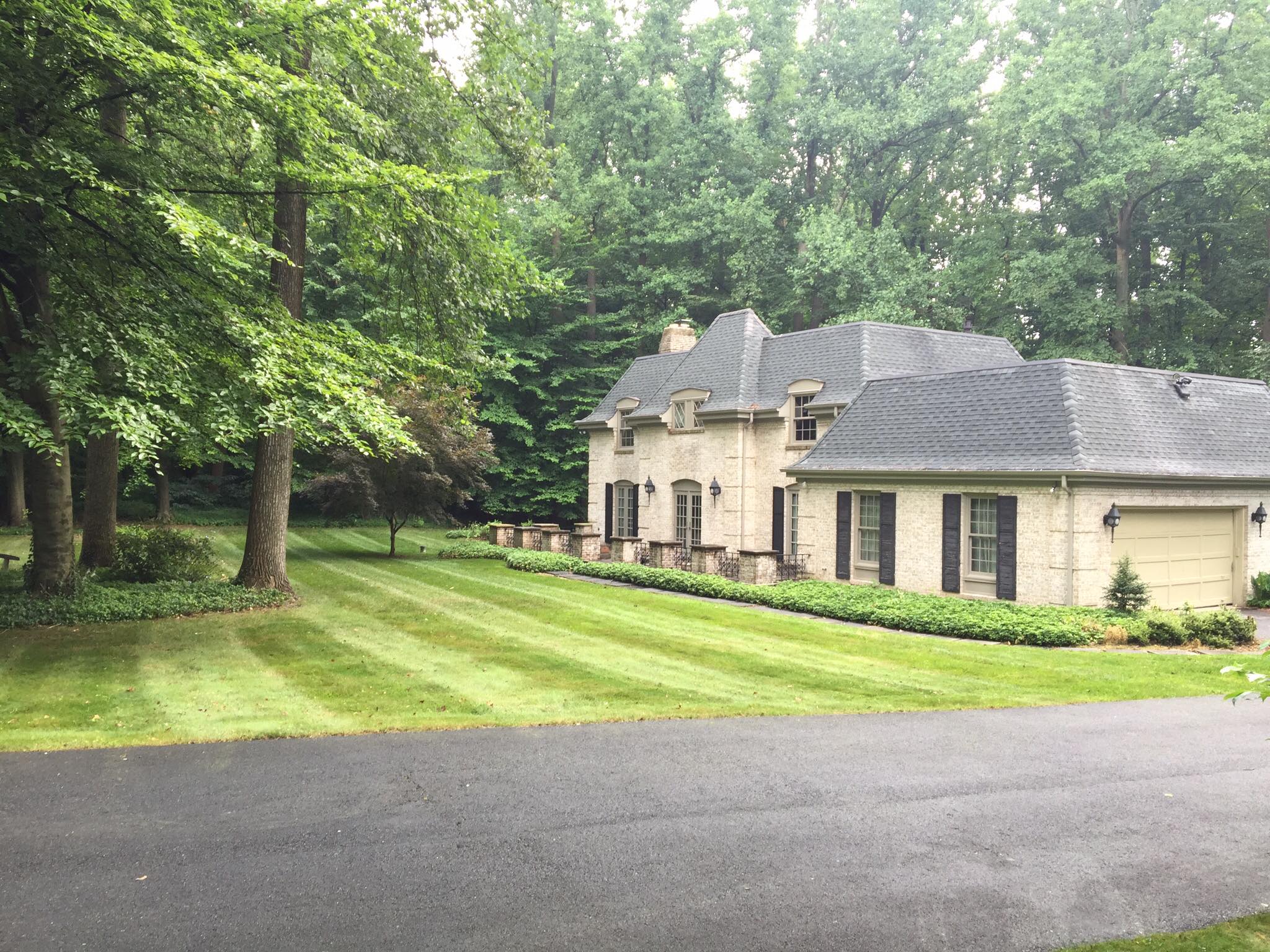 We Offer Professional White Marsh Lawn Services
White Marsh is home to about 9500 people. This small community is located approximately 10 miles northeast of Baltimore. Easy access to I-95 allows White Marsh residents an easy route to the thriving Baltimore area, as well as to many other interesting cities in the region, too. A couple of places that are of great interest in the area include the Gunpowder Falls State Park, which offers a beach area, swimming, boating, kayaking, and so much more. Some people may also be interested in the Autobahn Indoor Speedway & Events Complex, which is home to some great go-cart tracks and other family-friendly entertainment options.
Call Today for Lawn Care & Lawn Mowing Service in White Marsh
As a homeowner or a business operator, you know that taking care of a property is a full-time job. The experienced lawn service team from Outback Lawn Service would like to offer our dependable services and help you care for your place in an easy and affordable manner. If you have been wondering about a professional lawn mowing service or any other type of landscaping or lawn maintenance service, then please contact our company, Outback Lawn Service.
Our staff is always available to discuss our individual services with you, as well as provide you with a free estimate for a potential project. We are available all throughout the year and we look forward to hearing from you anytime!