Lawn Care Aldino MD
Many people are envious of beautiful and neatly trimmed lawns. The rich colored-green grass exemplifies elegance and tidiness. Most people would want their lawn to look like this. However, not everyone knows how to transform their lawn into an attractive space. If you have been looking for "lawn care Aldino MD" or "lawn cutting service Aldino", look no further because you've found the perfect place!
Outback Lawn Service provides the best lawn mowing service in Aldino! We understand that for many people, taking care of their lawn seems like a tiresome, boring, and monotonous task. It can consume a lot of your time, making you neglect other important responsibilities. We are proud to say that our professional lawn care staff are diligent and experienced workers that are more than happy to do the job for you.
Top-Rated Lawn Care Services in Aldino
If you didn't know, we would like to remind you that our lawn mowing service works for both residential and commercial property. We understand that lawn appearance is very important for both homeowners as well as business owners. The look of your own can definitely attract or repel clientele, so it's good to be mindful of this aspect.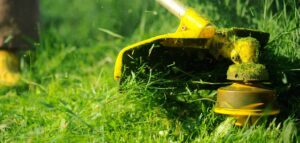 Expert Lawn Cutting Service Aldino Residents Trust
You will love our Aldino lawn service, as we have the equipment and expertise necessary to take care of your lawn. It doesn't matter if your yard is a small garden, or if your property has a large amount of acreage, we will complete the job! Our lawn service also includes edging areas around driveways and walkways, we also blow these areas too, in order to remove leftover grass blades.
We Offer Professional Aldino Lawn Services
When you see how your lawn turns out in the end, you will love it! Outback Lawn Service gets great joy from seeing you happy and enjoying our hard work and effort. We also tailor our service to each of our customers. This means that as we analyze and attend to your lawn, we carefully decide what the best height to cut your grass is. Other factors that influence our decision, is the current weather in your area, as well as the type of grass that makes up your lawn.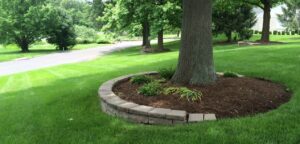 Call Today for Lawn Care & Lawn Mowing Service in Aldino
Outback Lawn Service puts the customer first, which means we are very flexible people and we can provide you with service that is best suited to your schedule. If you are a busy person, we can work with whichever day is best for you, as well as what is best for your budget. Also, our mowing plans can be from one-time jobs to routine and regular plans.
If you have been needing assistance with your lawn, whether big or small and have been searching on Google "lawn care services Aldino" or "lawn services Aldino" you're in luck! Our conscientious crew has much knowledge and experience when dealing with lawns. Our goal is to make you happy and satisfied with the look and maintenance of your lawn. You will absolutely love the end result! If you would like to work with us, you can give us a ring at 443-791-5296 or email us at service@outbacklawns.com.