Lawn Care Nottingham MD
Have you been looking around for lawn care Nottingham, MD services that are reliable for your home or business property? If so, then the professional lawn care specialists from Outback Lawn Services would like to introduce our top-rated Nottingham lawn service company to you. Our dedicated team members have a wealth of lawn service experience and techniques that allow us to provide dependable services to all of our customers.
Top-Rated Lawn Care Services in Nottingham
We have the equipment and the experience to work with all types of residential and commercial properties. Whether you are the owner of a townhome with a small lawn mowing service need or if you are the manager of a large-scale commercial property, then we have the lawn care services Nottingham area that you need. Our team members aim to exceed your expectations with our friendly customer service and our transformative results.
Expert Lawn Cutting Service Nottingham Residents Trust
In addition to offering top-quality lawn mowing service in Nottingham, we also offer professional services for landscaping projects, mulching, aerating, leaf removal, snow plowing, and more. Our company would like to be your one-stop shop for all of your Nottingham lawn services, and we want you to know that you can rely on us all throughout the year. Our years of experience allow us to provide the best lawn services Nottingham has to offer!
Outback Lawn Services offers a variety of lawn care services and packages for our clients. Whether you are interested in a one-time lawn cutting service Nottingham area or if you would like regular services on a year-round basis, then we have the plan and/or the package for you. We work closely with each client, in order to determine your lawn care needs and arrange a schedule that will work for you and for your budget, too.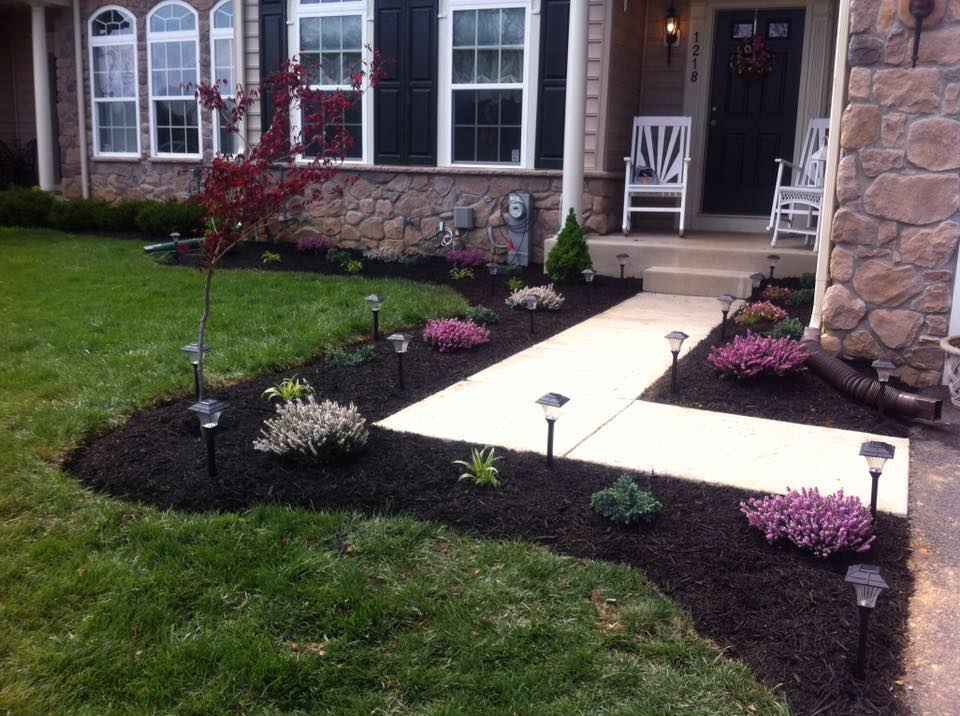 We Offer Professional Nottingham Lawn Services
Nottingham is a welcoming, thriving community that is located just northeast of Baltimore, Maryland. The area is convenient to I-95, which makes it simple to reach the Baltimore area, as well as other surrounding communities, too. There are several shopping establishments and dining options in the area, as well as local parks and outdoor recreational venues for people to enjoy, too. A couple of nearby places that are of great interest, include; Cowenton Ridge Park and Marshy Point Nature Center. Both areas provide ample places to get outside and enjoy the beautiful scenery all around you.
Call Today for Lawn Care & Lawn Mowing Service in Nottingham
If you own or manage a home or a business property in the Nottingham region, and you have been looking for reliable help to take care of your lawn care needs, then Outback Lawn Service would like to share our services with you anytime. We know that you have a vast array of companies from which to choose; however, we hope to be the lawn care company that you count on for all of your projects. We always aim for 100% customer satisfaction, and we believe that you will be highly pleased with our attentive services.
We know that your home or your business is a big investment for you, and we want to become your trusted partners in helping you care for, and enhance your investment. Our team members are excited to hear about your specific lawn care needs, and we look forward to working with you any time of the year! Please contact an Outback Lawn Service representative anytime you would like to learn more about our services, fees, or scheduling information. We look forward to providing you with our lawn care Nottinghman MD services!