GET A FREE QUOTE
Fill out this form and one of our friendly team members will get back in touch with you shortly.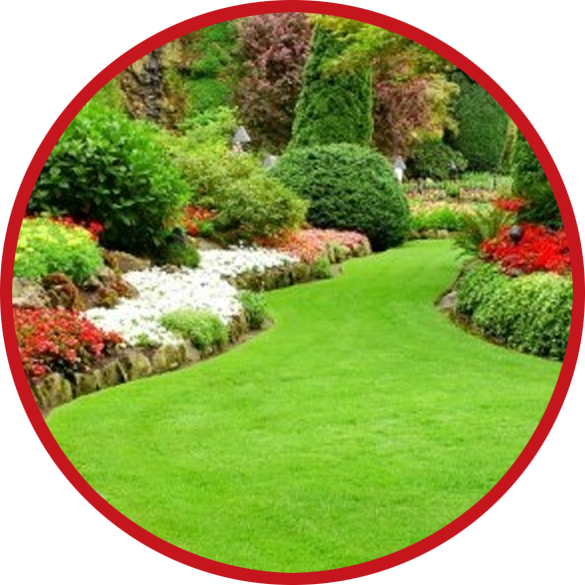 LEARN MORE
ABOUT US
Outback Lawn Service is your expert lawn care company that gladly serves any residential or commercial customers within the Baltimore metropolitan area!  Our team of professionals believe in providing high-quality lawn care services, while also keeping our rates at a very affordable price.  With years of experience, attention to detail with our services, and the use of dependable, professional-grade lawn care equipment, we strive to provide our customers with results that are pleasing, attractive, and desirable.  If you are looking for assistance with any of your lawn care projects, then contact us today!
Our team members have a belief that there are few things in life that are more satisfying to a residential or commercial property owner, than the appearance of a well-manicured lawn.  As you, your guests, or your clients arrive at your destination, the first thing that is usually noticed is the attractiveness of your outdoor surroundings.  When you invest in the services provided by Outback Lawn Service, we guarantee that you will be happy with the results.  We have many different services that we offer, so we surely have what it takes to provide you with a lawn appearance that you can be proud of and that will be highly pleasing to you.
Our staff members gladly offer free estimates on all potential lawn care projects.  If you are interested in receiving a quote, or if you would like to learn more about the services that we have to offer, then contact us today.  One of our lawn care experts will be glad to stop by and provide a Free Quote to you or discuss your specific lawn care project.
We are in the business of caring for all types of lawns for our residential or commercial property owners.  We have the knowledge, the correct tools, and the desire to provide excellent lawn care services to anyone within our community.  If you wish to learn more about the lawn care services that we offer, here at Outback Lawn Service, then we look forward to speaking with you anytime that you are available.
They do an outstanding job and are here like clockwork every week !!
Tony C.
I used to cut grass when I was younger kid. Outback lawn service comes and does my yard on Wednesdays so my yard still looks perfect on Saturdays and Sundays and he's already offered to do anybody's yard around here read more
Stephen R.
I've been using them for years and highly recommend them!
Ray F.
Love their service! They are quick to respond when we need something done and always do a professional job! Highly recommend them!
Liz C.
Paul's guys have been cutting our lawn for several yrs. We just had them cleanup, trim & mulch our beds —including weed preventative & edging. Our beds were a disaster but they're gorgeous now! Outback's price was also the most competitive of the 5 bids I received. Thanks to a great bunch of guys!
Jennifer H.
They have been doing my lawn for 3 years and I'm totally satisfied.
Ellen C.
I highly recommend Outback Lawn Service. I have not been disappointed with any work done. I have used several of their services such as lawn cutting, fall cleanup, cutting bushes, and mulching. If you are not happy with your current lawn service call Outback.
Correna M.
I'm very happy with Outback Lawn Service. They are dependable and do a great job! I would highly recommend this company.
Cathy M.
Love them. They do a great job and always show up! They are quick and efficient and affordable.
Angela M.
I'm very happy with Outback Lawn Service. They are dependable and do a great job! I would highly recommend this company.

Love them. They do a great job and always show up! They are quick and efficient and affordable.

I've been using them for years and highly recommend them!

They have been doing my lawn for 3 years and I'm totally satisfied.

They do an outstanding job and are here like clockwork every week !!

I highly recommend Outback Lawn Service. I have not been disappointed with any work done. I have used several of their services such as lawn cutting, fall cleanup, cutting bushes, and mulching. If you are not happy with your current lawn service call Outback.

Love their service! They are quick to respond when we need something done and always do a professional job! Highly recommend them!

Paul's guys have been cutting our lawn for several yrs. We just had them cleanup, trim & mulch our beds —including weed preventative & edging. Our beds were a disaster but they're gorgeous now! Outback's price was also the most competitive of the 5 bids I received. Thanks to a great bunch of guys!

I used to cut grass when I was younger kid. Outback lawn service comes and does my yard on Wednesdays so my yard still looks perfect on Saturdays and Sundays and he's already offered to do anybody's yard around here read more
About Us