Lawn Care Towson MD
Curb appeal matters, which is why Outback Lawn Service is a go-to lawn mowing service provider for Towson and other surrounding area communities. Adding to the aesthetics of your home or business is a job we have years of experience doing. Our attention to detail, affordable rates, and top-of-the-line equipment make us a top-rated Towson lawn service provider.
Top-Rated Lawn Care Services in Towson
So what can you expect from our lawn care in Towson, MD? We offer more than just lawn mowing, though we know how necessary this monotonous task is for your property. At Outback Lawn Service, our team of professionals brings full-service lawn care to the area. In addition to lawn mowing service in Towson, homeowners can rely on us for landscaping, mulching, aeration, leaf removal, and snow plowing. We do it all, so you don't have to lift a finger!
Our company looks to enhance the natural beauty of your Towson, MD property! Towson is the second most populated unincorporated area in Baltimore County. Towson has a population of over 60,000 and is home to Towson University, one of the most well-known public universities in the United States. This busy, bustling area is diverse and offers many job and recreational opportunities. Less than 40 minutes from Bel Air, Towson is one of the many communities that Outback Lawn Service is proud to serve.
Expert Lawn Cutting Service Towson Residents Trust
Our company is here to be your partner on any of your lawn care projects! At Outback Lawn Service, we know you are busy living your life, so lawn and landscaping maintenance can easily fall by the wayside. With our team taking the lead, you will feel a sigh of relief at the difference our lawn care services in Towson will make on your property. If you are ready to work with our lawn care experts, you can request a free quote today.
Are you not sure where to begin? Hiring out your property maintenance can feel overwhelming with the amount of work your exterior property needs. We suggest starting with a lawn cutting service Towson from Outback Lawn Service. Why? Because a well-manicured lawn is a healthy lawn! Our experienced staff can handle any sized yard from small garden home plots to large properties with acreage. We have mowing plans that start at a one-time mow and go through to regular, routine maintenance.
We Offer Professional Towson Lawn Services
What can you expect from our lawn mowing service? You'll get a property mowed edge to edge along with edging around walkways and driveways and blowing leftover grass blades off of those same areas. In addition to lawn mowing, consider investing in all-inclusive lawn services Towson from Outback Lawn Service. We take care of properties all year round, from leaf blowing in the autumn to snow plowing in the winter.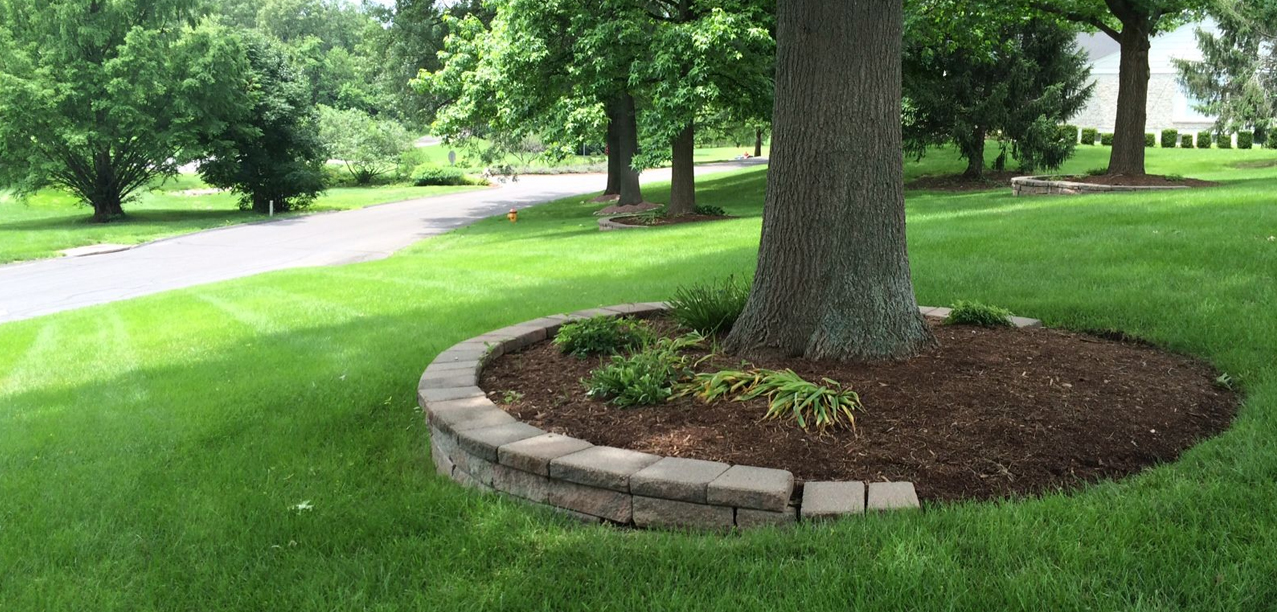 Call Today for Lawn Care & Lawn Mowing Service in Towson
An attractive lawn is just the beginning of a beautiful property. Your landscaping contributes to the overall aesthetics of your land. At Outback Lawn Service, we create envious landscaping designs through thoughtful, intentional landscaping design. We've been in the business a long time and know the plants that thrive in the Baltimore area. We'll share our knowledge with you and help you develop a landscape that will serve your property for years to come.
Whether you need just a lawn mowing service in Towson or are looking for more inclusive property maintenance, you can count on us! Outback Lawn Service delivers exceptional results every time—see for yourself! Reach out to us for a quote on your Towson, MD property, and begin reaping the benefits of routine landscaping and lawn care today. We look forward to providing you with our lawn care in Towson MD!